23rd-24th November 2016 – ZARAGOZA (Spain).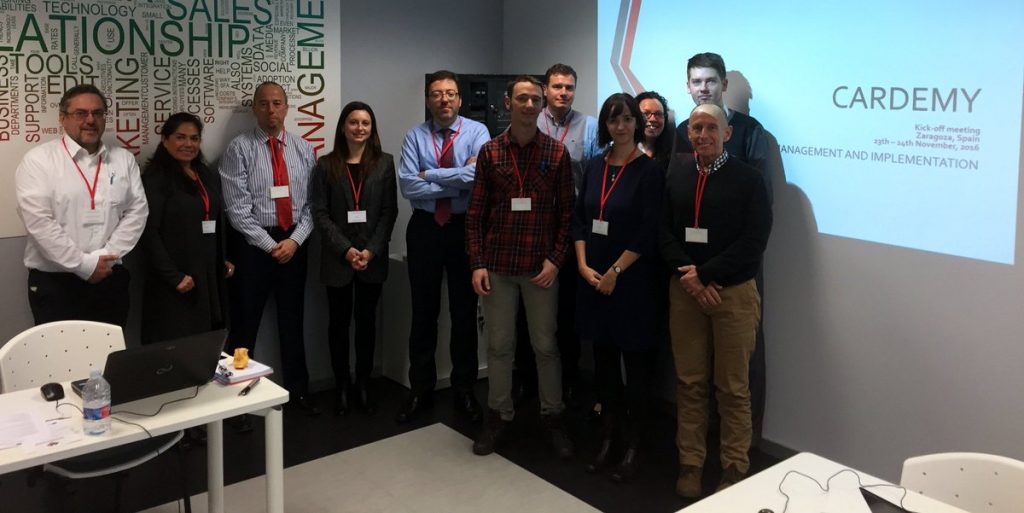 The Cardemy consortium first met in Zaragoza (Spain), the 23rd and 24th of November, 2016 for the kick-off meeting of the project. This European project, financed by Erasmus + program, aims to answer to the competency needs in the automotive sector. To achieve this goal, the project's partners will analyze industrial training needs and will propose relevant e-learning. The project brings together partners from Spain, Germany, Czech Republic and France, who will be working for the next 2 years to create trainings of high quality content.
The project coordinator, Aitiip, warmly hosted the meeting in its facilities for this first meeting. It was an opportunity for all the partners to review the main phases, their tasks and responsibilities and to establish deadlines.