5TH JULY 2018 – Figeac (FRANCE)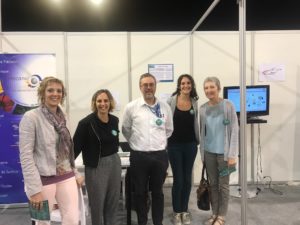 The  Work-Future-Training (TAF) Fair took place Thursday, April 05 in Figeac. Co-organized by the Occitanie Region, it was only dedicated to the industry trades and involves many partners: 44 companies of MV that proposed hundreds of job offers, the territory training centers (Lycée pro, IUT ), social actors in training, institutional structures, etc.
Mecanic Vallée's team took the opportunity to present the Cardemy project to people passing by the stand and distributing flyers. A screen installed on the stand showed the public the first training modules.
An interesting communication operation that allowed to talk with the main publics who will use these contents.