17TH OCTOBER 2018 – ZARAGOZA (SPAIN)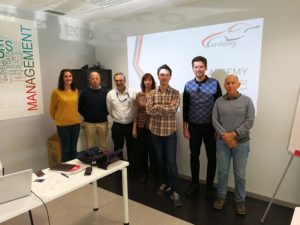 On 17Th of October, Cardemy partners team's met in Zaragoza for the last meeting of Cardemy project. This meeting has enabled to finalize the project : The consortium has decided to launch the platform « CARDEMY – TRAINING FOR INDUSTRY 4.0 » the 29th October.
The partners spoke about results and thought about use and valuation of this work and about next steps : dissemination of Cardemy training platform, organization of communication events.